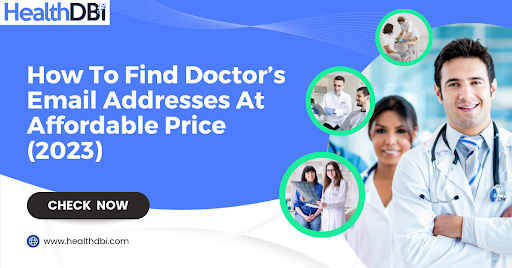 Claim Your 7 days Free Trail Now!!!
Having access to healthcare professionals' email addresses can be invaluable. Whether you're a pharmaceutical sales representative, a medical researcher, or simply seeking a second opinion, finding doctors' email addresses is essential. However, with the growing importance of online privacy and data protection, it can take time to acquire these contact details. In this guide, we'll explore affordable methods to find doctors' email addresses in 2023 and how you can utilise
 them effectively.
Find Doctors Contact Information on HealthDBi
You can find over 2 million physician and doctor email addresses by searching on HealthDBi. All records include email addresses, and many have the doctors' / physicians' cell phone number too.
In total, you can find over 2+ million healthcare and medical professionals, including nurses.Great for sales prospecting, selling to doctors offices, or for recruiting doctors.
HealthDBi lets you quickly find Healthcare & Medical Professionals' direct contact info: email addresses, direct telephone, and cell / mobile phone numbers. Perfect for Staffing, Recruiting, or Sales Prospecting within the Healthcare Industry.
This is a paid version, however, it will save you loads of time. There is a 7 Day free trial.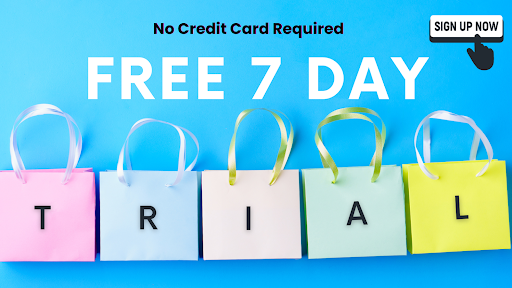 Find Doctors by Doing a Google Search:
One of the most accessible ways to find doctors' email addresses is through a simple Google search. Here's how you can do it:
Use Specific Keywords: Specific keywords related to the doctor's name, speciality, and location. For example, if you're looking for Dr. John Smith, a cardiologist in New York, you might search for "Dr. John Smith cardiologist New York email address."
Check Professional Profiles: Often, doctors list their email addresses on their professional profiles, such as on hospital websites or medical directories. Look for these profiles in the search results.
Explore Social Media: Doctors may also have public social media profiles where they share their contact information. LinkedIn, in particular, is a valuable platform for professional networking, as we'll discuss next.
 Find Doctors on LinkedIn:
LinkedIn is a goldmine for professional contact information, including doctors' email addresses. Here's how to leverage it:
Create a LinkedIn Account: If you don't already have one, create a LinkedIn account. It's a valuable tool for networking and accessing professional information.
Search for Doctors: Use the LinkedIn search function to find doctors based on their name, speciality, and location. You can also filter results to find the most relevant profiles.
Connect and Inquire: Send a connection request to doctors whose profiles you find. Once they accept your bid, you can direct them to inquire about their email address. Be respectful and explain your purpose for wanting their contact information.
Check Professional Email: Sometimes, doctors include their professional email addresses on their LinkedIn profiles. Look for this information in the contact details section.
Find Doctors on Medical Website Directories or Their Physician Websites:
Many doctors maintain an online presence through medical website directories or their websites. Here's how to use this to your advantage:
Medical Directories: There are numerous online directories, such as Healthgrades and Zocdoc, where doctors list their contact information. You can search for doctors by speciality and location on these platforms.
Physician Websites: Some doctors have their websites where they provide contact information, including email addresses. These websites often include details about their practice, services, and how to get in touch.
Email Inquiry: If you don't need help finding the email address directly, you can often find a contact form on their website. Use this form to politely inquire about obtaining their email address for professional communication.
Find Doctors on Facebook:
Facebook might not be the first platform that comes to mind when searching for professional contacts, but it can be surprisingly valuable:
Use the Search Bar: Enter the doctor's name and relevant keywords in the Facebook search bar. You might need to filter results by clicking "People" to find the most relevant profiles.
Check Professional Pages: Some doctors maintain professional Facebook pages or groups related to their medical practice. These pages often include contact information.
Send a Message: If you find a doctor's profile, you can send them a polite message explaining your purpose and requesting their email address.
Now that we've discussed affordable methods to find doctors' email addresses in 2023 let's explore how you can use these approaches effectively:
How Will You Use These Affordable Price Ways to Find Doctors' Email Addresses in 2023?
Medical Research and Collaboration: Researchers can use these methods to collaborate with doctors on studies or clinical trials. Direct access to doctors' email addresses makes initiating conversations and sharing research proposals easier.
Pharmaceutical Sales and Marketing: Sales representatives in the pharmaceutical industry can benefit from these techniques to reach out to healthcare professionals. By finding doctors' email addresses, they can introduce new medications, medical equipment, or services.
Second Opinions and Patient Care: Patients seeking second opinions or specialised medical care can use these methods to contact doctors directly. It allows patients to communicate their concerns and medical history before scheduling appointments, which can lead to more informed decisions.
Medical Networking: Healthcare professionals looking to expand their professional network can use these approaches to connect with colleagues, mentors, or potential collaborators. Building relationships with doctors can open doors to career opportunities and knowledge exchange.
Healthcare Administration: Professionals in healthcare administration can utilise these methods to reach out to doctors for administrative purposes, such as scheduling appointments, coordinating patient care, or managing healthcare facilities.
Healthcare Startups and Innovators: Entrepreneurs in the healthcare industry can find doctors' email addresses to pitch their innovative solutions, seek partnerships, or gain feedback from medical experts.
Patient Advocacy: Advocacy organisations can use these methods to contact doctors specialising in specific medical conditions. This allows them to seek support, advice, or endorsements for their advocacy efforts.
Continuing Medical Education: Medical educators and providers of continuing medical education courses can connect with doctors to promote their educational offerings and share valuable resources.
 Conclusion
 Finding doctors' email addresses in 2023 is a challenging task. With the right approach, you can access this information affordably and ethically. Whether you're a healthcare professional, researcher, patient, or industry representative, having doctors' email addresses at your fingertips can facilitate better communication, collaboration, and healthcare outcomes. Remember to use these methods respectfully and for legitimate purposes, respecting doctors' privacy and professional boundaries.
Claim Your 7 days Free Trail Now!!!
Blog October 3, 2023 Urologists Mailing List – Top Healthcare Leads Claim Your...